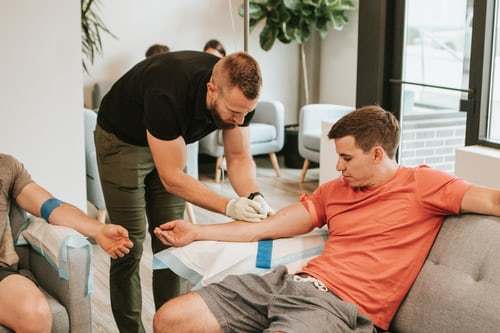 The fluid is administered via a cannula(small plastic straw) placed in the vein (Blood Vessel)by a trained Health care Professional.
This enables the fluid or medication to quickly and effectively gain access to the cells or organs that are the targets
We provide
Antibiotic Infusions at home ( for infections)..No need to visit the ER!
Fluid infusions (Saline, Dextrose, Dextrose/Saline mixed) for dehydration & Electrolyte abnormalities.
Vit B/Vit C/trace Mineral infusions for additional supplementation if warranted
Assessment of Electrolyte, Vitamin and Mineral Levels if needed.
Call for Pricing!!