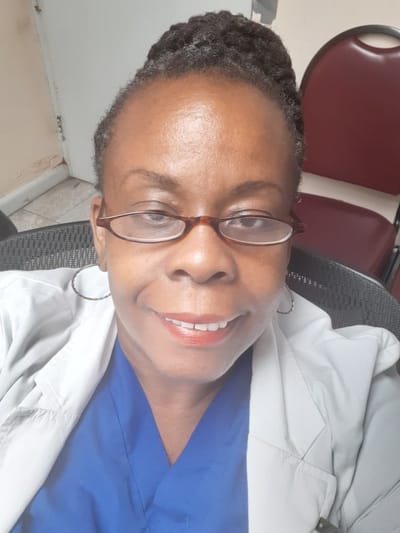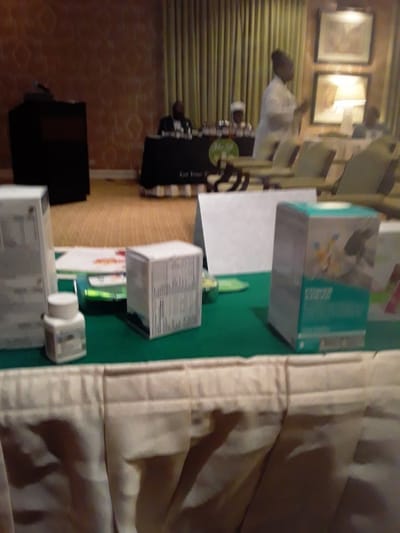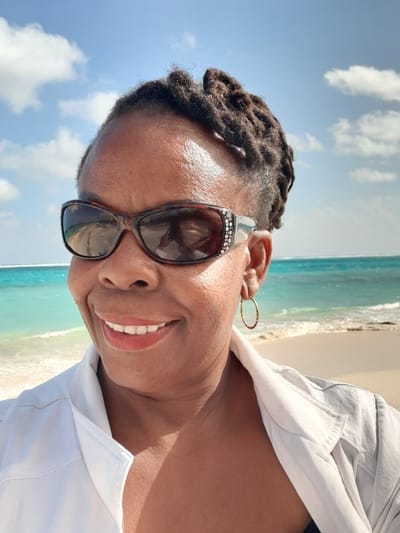 Hello, Welcome to Capriata Health and Wellness !! We are excited to provide you with our innovative services; geared to meet all your Health and Wellness needs. We offer services for the whole family...Ill? we will show you the way towards wellness and how to remain at this destination..
We combine traditional with complementary medical therapy, to find the best solution for you and your family..
We aim to educate and empower so that you become the prime director of your health, we will partner with you along the journey!!
We welcome old clients and embrace new ones as we progress along the Wellness pathway.

Capriata Health and Wellness is the brain child of Dr Susan M Williams-Lockhart, a Medical Practitioner for the past 29 yrs, Dr. Williams-Lockhart, She did her initial Medical Degree at the University of the West Indies. She is a Fellow of the Royal College of Surgeons of Edinburgh, Scotland and holds an MBA in Health Care Administration.

She holds many "Firsts"..the First Female General Surgeon to do Laparoscopic and Trauma Surgery in Private Practice , the First Female Lecturer in Surgery at the University of the West Indies, Bahamas Campus, the First Surgeon to be a Flight Medic in the Bahamas, the First female Physician to establish an Ambulatory Care center ( with Private Ambulances) in a Family Island-Andros Island in the Bahamas...the First Female Physician to establish a CLinical Center in the Family Islands that trainned local residents and US visitors in life supprt(CPR and BLS). This Center was also a hub for Health Electives for US University Students doing Nursing and Pharmacy and was the only Center that laisied directly with the AUTEC Base Medical Facilitiy to provide help to local residents...

She has worked and studied in England, Scotland, Ireland, the Caribbean(Trinidad, Barbados, Jamaica,Dominica), South Africa, Canada and the USA. She has
taught Health Sciences at several Universities and Colleges in the USA.. She has mentored many students in Medicine, Surgery, Nursing and Allied Health. She remains a passionate Educator..

She had challenges with Blood Pressure Medication and in 2017 was hospitalized as a result. This inspired her to pursue alternative and complementary therapies to treat her own hypertension, obesity , pre diabetes and high cholesterol... With a focus on a Healthy diet, exercise, rest and organic supplementation and botanicals, Dr Lockhart has lost 30 pounds , normalized her BP and was able to come off her medication(with Medical Supervision). She also regulated her Cholesterol Levels and is no longer Pre Diabetic.. She is passionate about spreading this message of Health, Wholeness and Wellness. She works with like minded physicians to help her accomplish this end.

She is skilled in Urgent and Ambulatory Care and was the former Clinical Director of an Innovative Mobile Physician Service. She has recently worked in the Front line of the COVID 19 Pandemic, as one of the leaders of the Rapid Response Team in a Major Hospital in Nassau. She did prcedures and assessment of patients in the ER , Med Surg Wards, the Intermediate Care Unit and the ICU.

She is well known to the Medical Community in the Bahamas. She has worked in Nassau, Andros and Eleuthera and is able to use her connections to assist and enable her patients. She works privately but still maintains Hospital Privileges, at a leading Healthcare System in the Bahamas. She is able to facilitate in Hospital care , if this is needed by her patients.

She is excited to be able to offer these services to all her patients. Family Island Patients are especially welcome!! Contact her today!!

Come join us as we empower you to meet and manage all your Health Care needs!!